Case Study: How One Landscaping Company Wins and Manages Large Construction Projects
R.P. Marzilli has grown to $53 million in annual revenue in large part because of the strong relationships and reputation they've built in their market. As we talked about a few weeks ago, maintaining quality at scale is difficult but they've managed to do it. The second part of that recipe for success is their relationships with local landscape architects, architects, and general contractors who frequently bring projects to Marzilli knowing they'll be working with a contractor they can rely on.
As hosts of the upcoming NALP Field Trip on June 23-24, we asked the team to share a few of their favorite projects with us and to walk us through the process they use for managing the large-scale and detailed installations they're known for.
In 37 years in business, one project stood out as President Bob Marzilli's favorite: Maple Hill. This project consisted of a new residence, barn, pool house, kitchen garden, orchard, and swimming pool built on five acres. This large, high-end property needed a high-touch solution to balance the buildings and landscape with the site conditions and make the client's dream and the architect's vision a reality.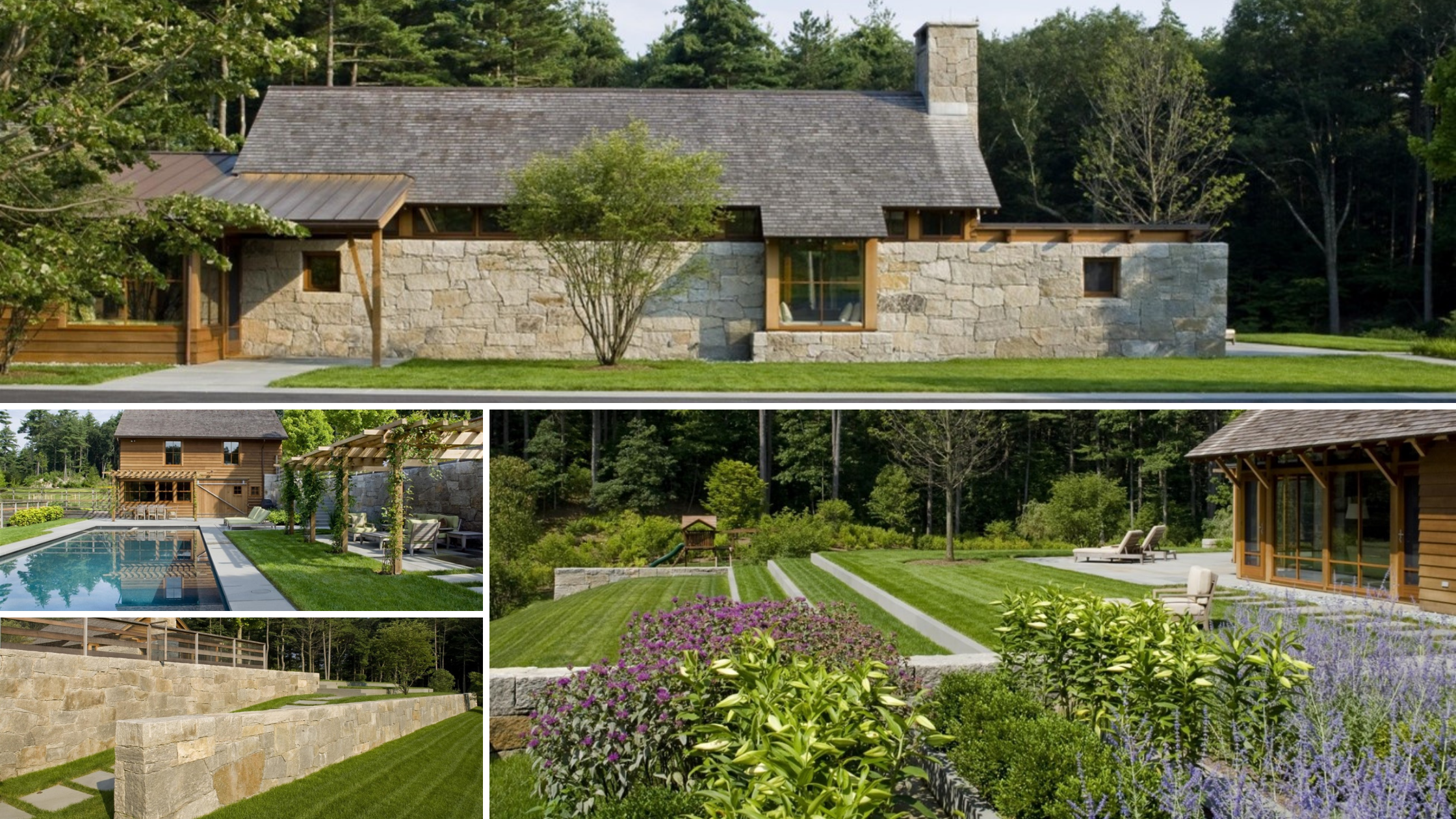 Like most of their jobs, R.P. Marzilli was chosen as the installer by the landscape architect and architect on the project because of their team's reputation and strong masonry and landscaping skills.
The project had its challenges, the largest of which was sourcing granite in the right color. Most of the options available locally were gray, and the clients wanted a warmer tone. The Marzilli team sourced options and recommended one that matched the design best, then retrieved, transported, and fabricated the stone themselves to create the irregular horizontal pattern on the home's stone veneer and landscape walls.
This project won a NALP Grand Award for Residential Landscape Construction and was also recognized with an Honor Award for Residential Design by the American Association of Landscape Architects.
Maple Hill is one of many award-winning projects this team has installed, and we'll hear directly from their team how they build relationships to be chosen for projects like this, maintain quality while working onsite, and find the talented and skilled team members they need to do the work all at the NALP Field Trip this summer. Are you signed up to join us yet?
We hope to see you there!
The Grow Group
Join us June 23-24, 2022 to tour R.P. Marzilli and see first-hand how their incredible team manages incredible projects like this one.