The Three Focuses of Successful Landscaping Companies
Hello Friends!
Last week we had 34 individuals from all over the country join us for our ACE Peer Group Discovery Event with our partners at McFarlin Stanford in New Orleans, LA. We now have over 100 active members, representing over $600M in annual revenue, and the camaraderie built within these groups is worth its weight in gold.
Whenever we get a group of landscaping company leaders together, I remember all the things I love about our industry and how we are all on this journey together to better ourselves, our companies, and our families. As a facilitator, there were three takeaways I had from the Discovery Meeting that can benefit all of our companies as we stare down the busy season: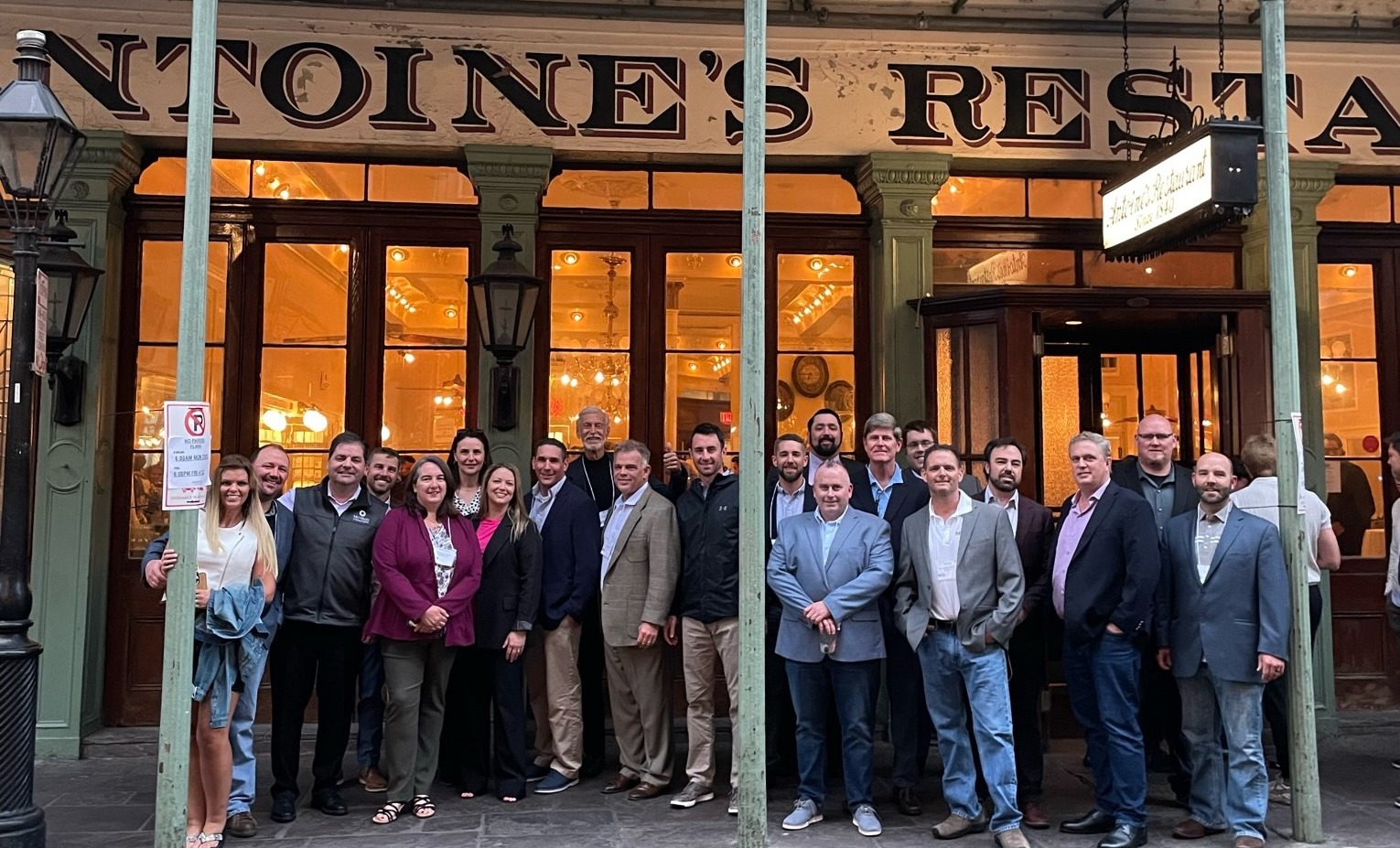 It is ALWAYS all about the team. When I look at the most successful companies that we work with and for, it is no surprise that they all prioritize their team over their clients and themselves. They pay above the high-end of the market in terms of wages, they focus on culture and traditions that matter to the team, and finally, they provide opportunities to grow within their organizations.



Landscaping companies dramatically change their trajectory when they understand that their team is their top priority and most valuable asset. If you are looking for a place to start, create a culture calendar and list all your culture and team-building activities on the calendar. Then empower someone to ensure these plans are executed or take on that task yourself.




Execution eats ideas for lunch. Many of us have conceived of or heard of more ideas to help our business than we could ever implement. Those who take the time to implement those ideas are the ones who get ahead. I heard new members telling one another this week that they would help hold them accountable to get their to-do list done. These groups create positive peer pressure and motivation through others to truly move your business forward through the execution of ideas.



If you aren't in a peer group, a great place to start is putting your priorities right on your calendar. Use your calendar to guide your priorities weekly and set deadlines to hold yourself accountable.




Know Your Numbers. Our financial leader, Liz Helton, put our group through a 90-minute financial case study that covered the numbers that matter most in our business. Every time we go through this case study, I realize that empowering yourself and your team with financial information allows decision-making to be clear and based on facts, not emotion.



Whether it is benchmarking against your peers, learning new tactics to improve your margins, or understanding the true profitability of your firm, knowing your numbers gives you the chance to play offense instead of defense.





To start, look at your numbers compared to last year on a trailing twelve-month basis and see if you can explain why numbers are up or down for each of your divisions.
This event was a great reminder for all of us that we can do more when we come together as an industry than we can apart. I want to thank the 34 individuals that took time away from a busy Spring to join us. Thank you to our wonderful strategic partners at McFarlin Stanford as well for their efforts in facilitating a great Discovery Event. Our next ACE Discovery Event will be held in Napa Valley, CA in November.
Have a great Sunday; We will talk to you next week!

Vince Torchia
Vice President
The Grow Group