Give Your Team the Gift of Professional Development
It's that time of year again! We only have one more Great Idea left to send in 2022, if you can believe it. As the year comes to a close and we prepare to celebrate the holidays with our loved ones, I want to take a moment to remind you to show your team that you care about them.
A great Christmas gift for your team would be tickets for GROW! 2023 in San Antonio, TX on February 28-March 2, 2023. If you've never been, GROW! is a high-energy green-industry event like no other. With three days of learning, a hands-on, exclusive tour of Summit Landscape & Design, and plenty of time for fun and networking built in, there's no other event like it.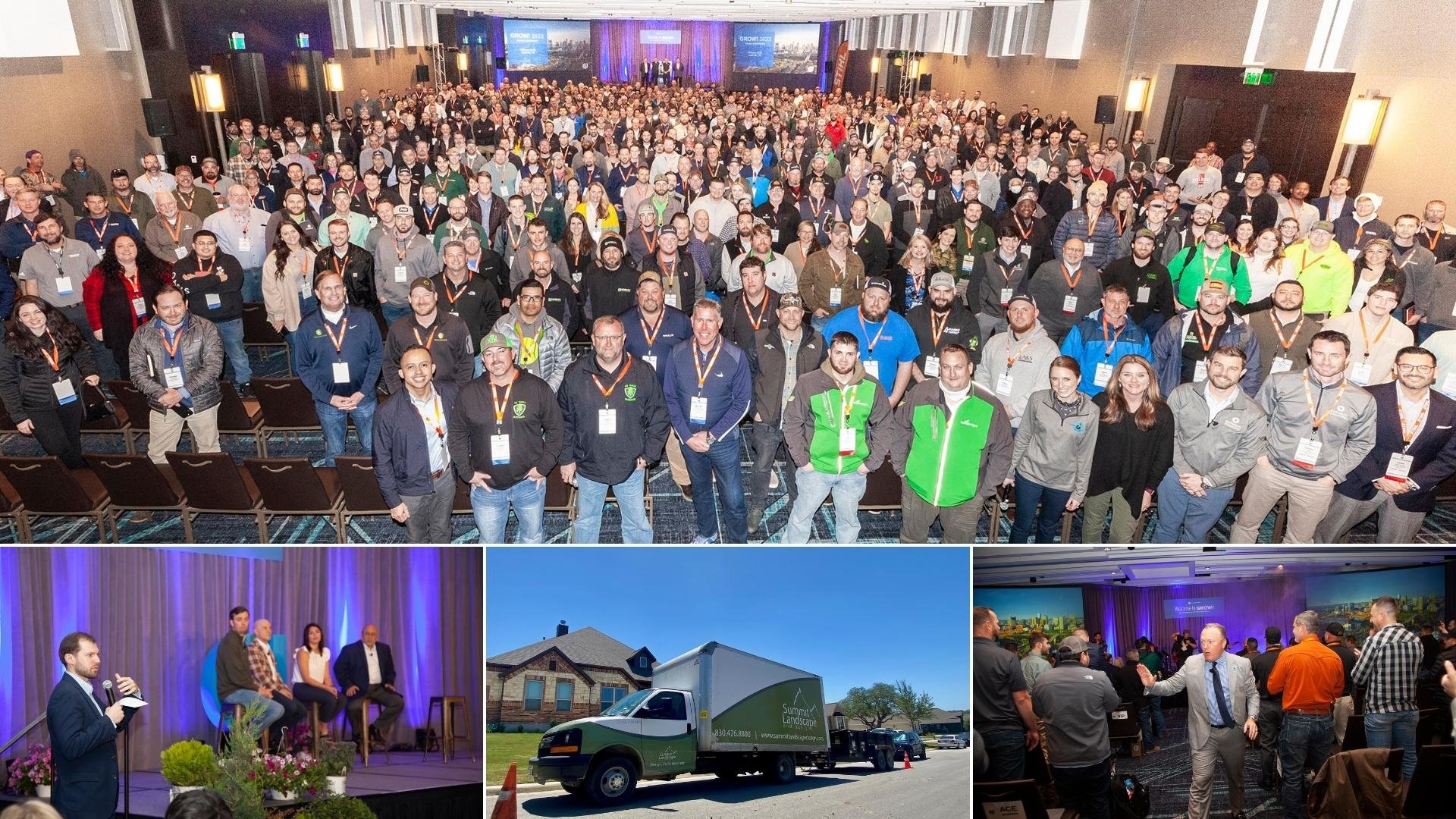 And we know, we know; Of course, we would think this makes it a great Christmas gift. Hear us out:
Investing in your team's professional development shows them that you're committed to them, their career, and their success with the company and in this industry. It's a great way to say: "I value your contributions, and I think we can be great if we keep learning and getting better together."
The knowledge your team will gain from this event will strengthen the business. It'll undoubtedly have a higher ROI than a coffee mug, Yeti tumbler, or logoed jacket. We'll cover all the hot topics during this event: hiring, retention, sales, marketing, equipment, and so much more, to give your team a leg up on the competition in 2023.
This event is FUN! We'll have live music, games, and plenty of food and drinks. We chose a hotel right on the San Antonio Riverwalk to host the event so our attendees will be just a short walk from so many bars, restaurants, and history. In your free time, visit the Alamo (it's free!), do a riverboat tour, or grab dinner at one of the many fabulous restaurants right outside. Your team will enjoy their time with us, we promise.
If you register before the end of the year, you can keep the expense in this year's books and lower your taxable income for 2022.
Right after you register, you'll get an email with your tickets. Print the email and wrap it for a quick, last-minute Christmas gift.
We'll be there along with the 400+ landscape pros who have already signed up to join us. I hope to see you and your team in San Antonio, too. Remember: teams of 3 or more get 15% off using the code GROW3ORMORE.

Marty Grunder
President & CEO
The Grow Group & Grunder Landscaping Co.
Sign Up to Receive our Weekly Great Idea to Your Inbox!