Those of you who joined us at GROW! 2023 in San Antonio, TX in February got a sneak peek at what was coming next, and now we're excited to let our entire community know about a new way to continue learning and growing their landscaping business: The Grow Show, powered by STIHL officially launched this week.
Available on Spotify or Apple Podcasts, or watch the videos on our YouTube channel, our goal for these podcasts is to provide another way for you to learn and grow throughout the year.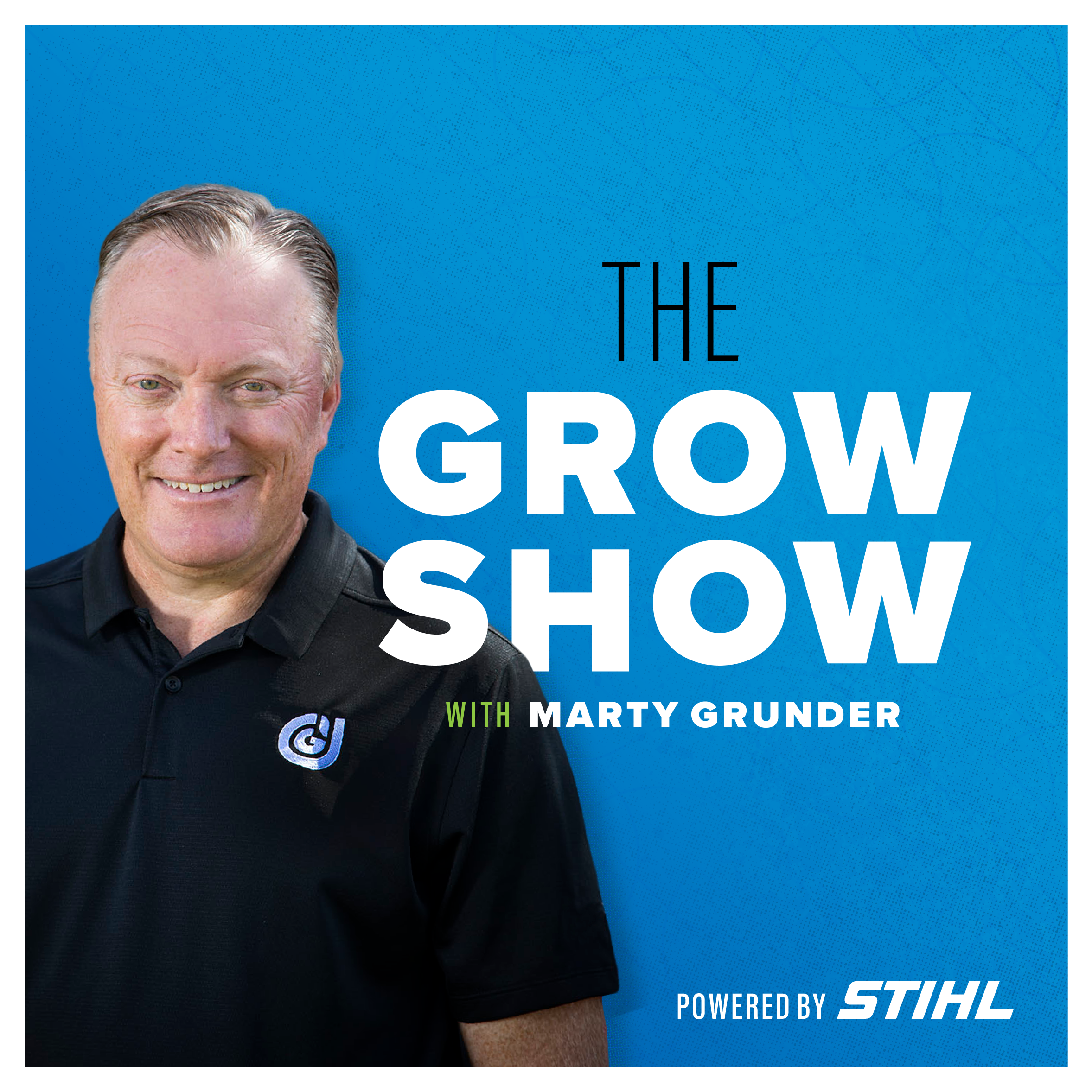 Our first episode, out this week, features an interview with Roger Phelps, Corporate Communications Manager at STIHL. In our time together, Roger and I talk about his storied career, how he ended up at STIHL, and how storytelling and leadership have played a role in his success.
You'll have to listen or watch The Grow Show to get the full scoop, but to give you a little taste: we talked about how Roger's time in the Naval Academy shaped his outlook on leadership and also what landscaping companies can learn from the way an equipment powerhouse like STIHL operates.
During the show, Roger said, "Probably nowhere else but in combat is leadership more important...leadership is not authority, leadership is not managing; leadership is the realm of inspiration, compassion, building trust. It's leading from the front."
Roger then outlined the reasons why he believes people follow leaders. He sees three distinct reasons:
Positions:

people follow people with job titles that give authority. People like bosses and managers fall into this category.

Legal:

people follow people they have to legally. People like police officers fall into this category.

Influence:

people follow people who they trust voluntarily. This is the most powerful type of leader.
I love what he said here because I couldn't agree more. The best leaders show they care about their followers, build trust and invest in relationships. And that's something we can all work on doing and being better at, no matter what role we have within the company.
So go listen while you're driving between client visits or job sites this week. New episodes will be released weekly on Wednesdays, be sure to subscribe so you never miss one!


Marty Grunder
President & CEO
The Grow Group & Grunder Landscaping Co.
Sign Up to Receive our Weekly Great Idea to Your Inbox!