Selling enhancement work drives up your revenue per property, which can be a great thing for your company's profitability. But how do you find more enhancement work? What do you look for?
Especially as you help commercial clients work on their budgets for next year, you want to be looking for suggestions you can give them on enhancements that can be done on their property.

When I walk properties, here's what I look for:
Safety issues like low-hanging tree branches and trip hazards.

Plants struggling due to age, changes in the amount of light they're getting, or winter cold snaps.

Hardscaping elements that are wearing down or settling with age.

Empty spaces within a landscape that we could fill in.
At GROW! 2024 in Des Moines, IA, on February 6-8, I will lead a breakout session where I take attendees on a virtual walkthrough of properties we care for at GLC. Attendees will see two of our maintenance accounts (pictured in this email), one residential and one commercial, through videos and pictures as I talk through what enhancements we've successfully sold on these properties over the nearly ten years we've cared for each of them and what I'm suggesting we do for them in the coming year.
One point I'll make clear: there are always opportunities to do more. Both of the properties I'll feature are beautiful and well-cared for, and we've even won an award for our work on one. There's still always more we can do if we're creative.
I am so excited about the breakout sessions we have in the works including:
Financial Benchmarking

The Anatomy of Printed Materials: How to Create Postcards, Door Hangers, and Other Collateral that Works

Rolling in White Gold: How to Set Your Snow Removal Crews Up for Success
There will be much more to come, too, I hope to see you there!

Marty Grunder
Founder & CEO
The Grow Group & Grunder Landscaping Co.
Join us in Des Moines, IA to Tour RJ Lawn & Landscape!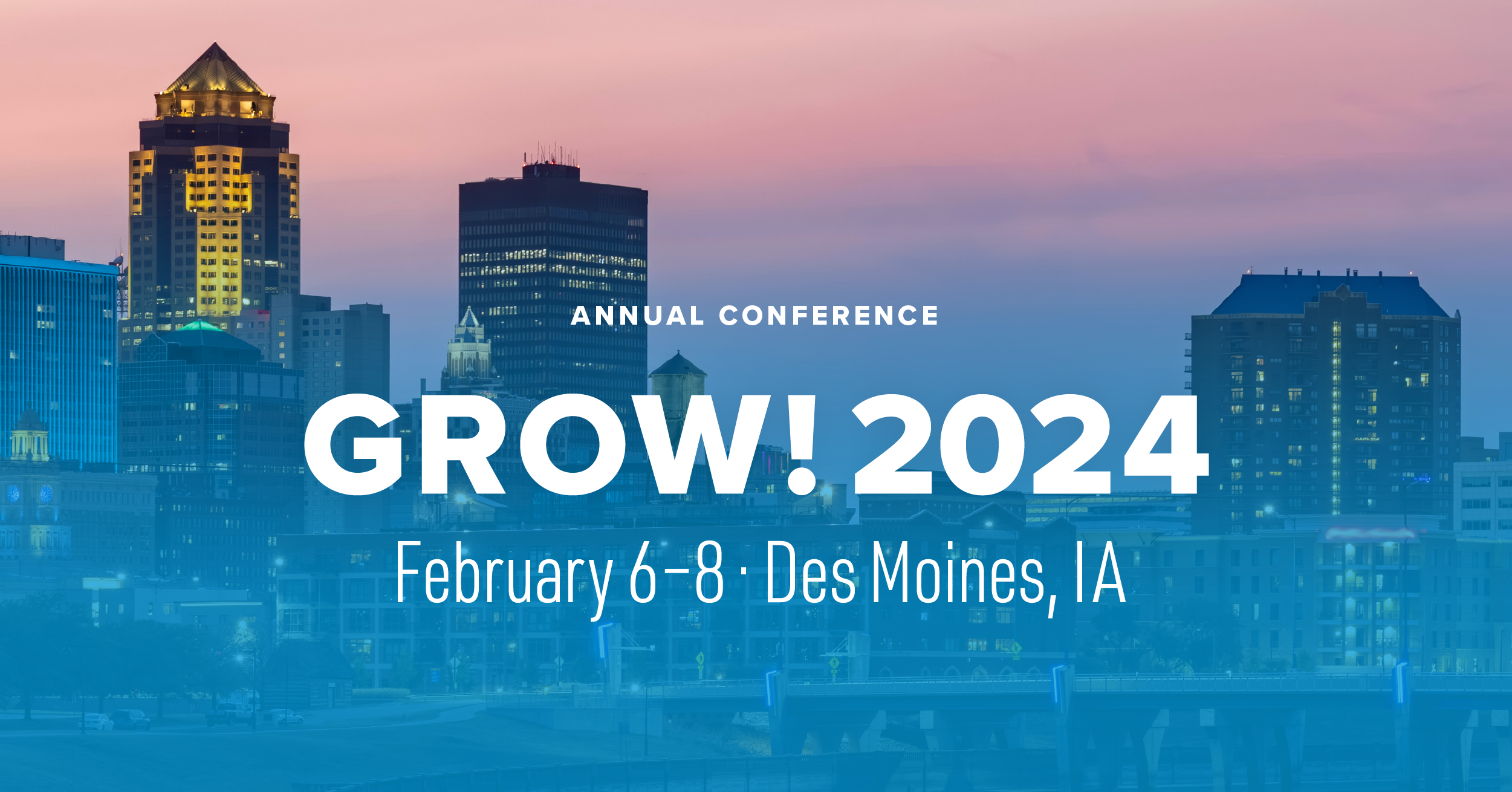 Don't miss your chance to go behind the scenes at RJ Lawn & Landscape to learn all the ways they set their business up for success. An incredible company that does it all (snow removal, lawn care, maintenance, and design-build for both commercial and residential clients), you won't want to miss this year's tour. Paired with our agenda packed with other education sessions, this is THE event for landscapers and their teams this winter.