How Do You Know Your Business Idea Will Work?
At Grunder Landscaping, we've put intentionality and careful planning behind some big expansions we're continuing in 2022. I know we're still firing away at our 2022 goals, but as you look ahead to 2023 I wanted to outline what we're doing to scale up while exploring new ideas:
1. We take a low-risk experiment.
In past years we outsourced all of our lawn care applications in maintenance contracts to subcontractors. In 2021, we tested bringing lawn care services in-house by self-servicing a handful of our maintenance properties ourselves while we fine-tuned our systems and processes.
During that test, we evaluated the performance of our applications, the efficiency of the equipment we used, and the profitability of doing this work ourselves rather than subcontracting it.
If you're looking at trying something new, how can you test it in a low-risk way?
2. We make the experiment a little bigger.
We saw great results in 2021, so in 2022, we brought all of our maintenance clients' lawn care services in-house. We promoted two team members internally to oversee and perform the applications and invested in a specialized truck to make the work more efficient.
This phase allowed us to solve issues when we scaled up the work and allowed our team the time to prepare before we offer lawn care as a stand-alone service.
If your small experiment goes well, how can you scale it up a little bit to test if your hypothesis holds true? Try your experiment on a larger scale so you can work out the kinks.
3. We go all in.
Once we had clear indication our experiment was working for us, we took the next step to offer lawn care services to the public. We've trademarked the brand Grunder Green, added a new building on our property for lawn care services to operate out of, hired a salesperson dedicated to lawn care, created pricing structures that will work for non-GLC clients, and launched our Grunder Green website.
When you're ready, moving on to full implementation is exciting but it can also be overwhelming. Take the steps one at a time, and then go all-in when you and your team are ready. You can follow this process with whatever your big idea is - maybe it's expanding your service area, offering new services, or creating a new role within your organization. Remember, progress is better than perfection.
The Grow Group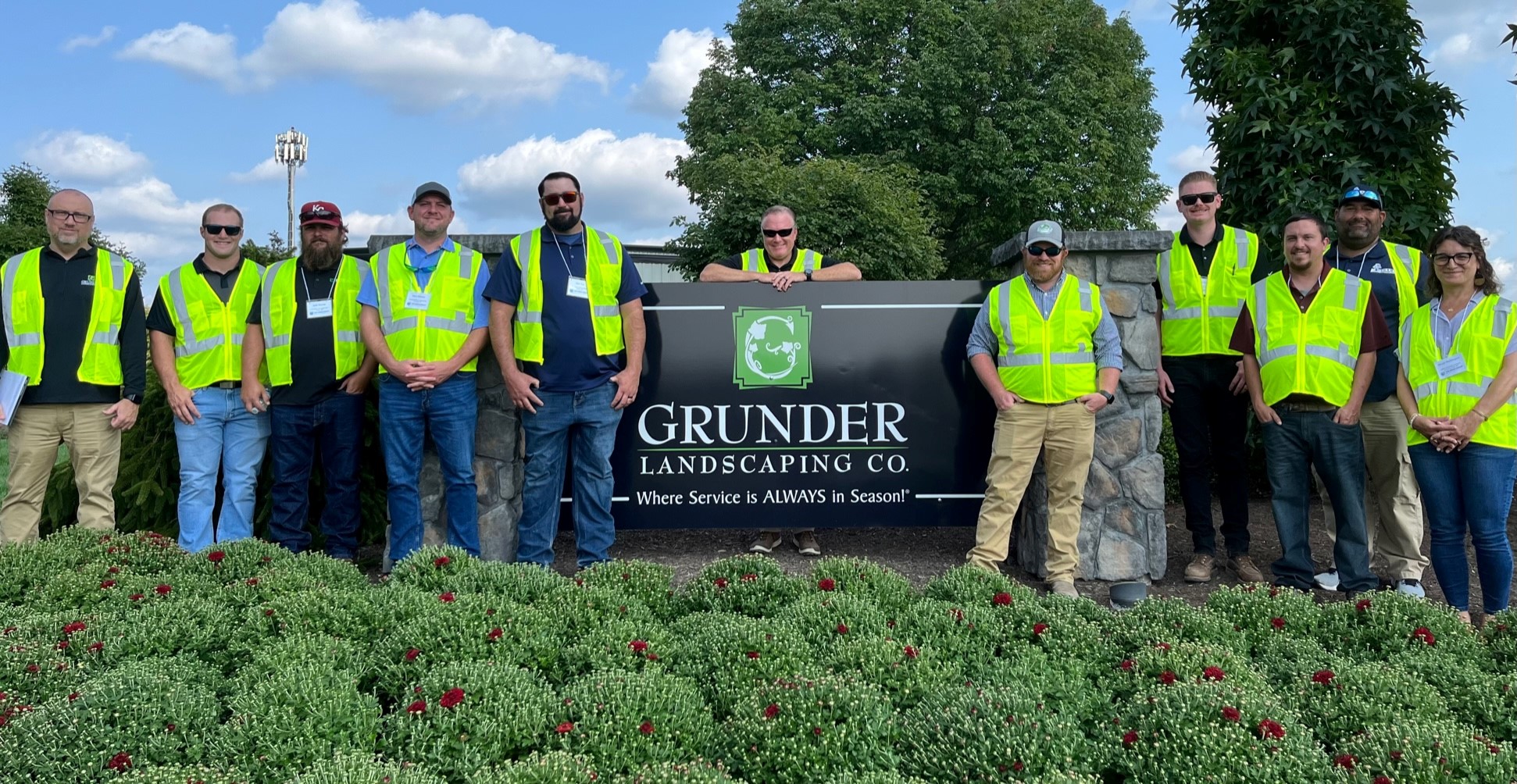 P.S. Thank you to everyone who joined us for our September Field Trip! You can come see us in Dayton this fall too! Our Grunder Landscaping Co. Field Trips are a great way to see a highly organized, but still very relatable, company operate. We've made a lot of changes in recent years - adding new buildings to our property and renovating our existing one. If you haven't been in a couple of years, now is a great time to come back!
We have limited space available on October 12-13, November 2-3, and December 7-8.
Sign Up to Receive our Weekly Great Idea to Your Inbox!