How to Train Your Landscaping Sales Team
Even experienced salespeople need to continue sharpening their saw, especially in an industry like ours. Refining closing skills, preparing for objections that are becoming more common in a changing economy, learning new ways to find leads, and even finding inspiration for landscape designs or enhancement ideas. As salespeople, we need to stay creative, and continued education is one of many ways to spark new ideas. It's important for us to be getting out there and selling, not just taking orders.
At Grunder Landscaping, we rely on our team to teach, share information, and inspire each other. We structure our sales team to facilitate this by:
Pairing up Experienced Sales People with Newer Team Members
We send our salespeople out in pairs while they're still learning. This allows the experienced salesperson to lead the meeting while having someone take notes for them, and it gives the new salesperson exposure to the process and techniques our sales team uses. It's a win-win for our team, and it's been very effective in quickly indoctrinating our team on the process we follow, the way we manage clients, and the expectations our clients have of our company.
Practice!
We set up role-playing scenarios with our team to practice real-world situations, and we teach our team soft skills. We remind them to step back from the door after they knock or ring the bell, coach them on how to screen prospects professionally, and we practice mitigating objections as a team together.
Learn from Each Other
Our teams learn a lot from each other simply by double-checking designs and proposals before they go out. Each of our salespeople has a slightly different style and favors different plants. Mike, a landscape architect on our team, loves to use unique varieties of heuchera in his designs. At least two people, the lead salesperson and a second double-checker, review every proposal before it leaves our shop to ensure accuracy. Along the way, we also get ideas that we can borrow for other projects. It's a great way to ensure accuracy for both design-build and maintenance contracts, but also to inspire our team to use new and interesting plants in their proposals.
Find Outside Inspiration
While we think our team is pretty great, hearing from other companies and other teams always helps spark new ideas.
Join us for Virtual Sales Bootcamp 2.0 in August to learn more ways to manage your sales team, train them for success, and give them the tools they need to hit their goals in 2022 and beyond. Plus, we'll do a lot of the hard part for you - we'll cover role-playing techniques you can use, the objections we're seeing frequently and how we address them, and the sales processes we used to grow Grunder Landscaping's revenue by almost 40% year over year for 2022.
Have a great week!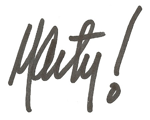 Marty Grunder
President & CEO
The Grow Group & Grunder Landscaping Co.
Sign Up to Receive our Weekly Great Idea to Your Inbox!