Last week our team was at Aspire's Ignite conference connecting with landscape pros and both learning and teaching best practices for using systems to get the most out of your business.
Over and over again we talked about the quality of data available to landscaping companies, and how they can best use that data to hit their goals. As we turn to the back half of the year, I wanted to remind you of the importance of watching three numbers related to your sales goals: enhancement sales, backlog, and pipeline.
Enhancement Sales
In the last half of the year, it is important to focus on selling more to your existing clients. Ensure that your sales team and account managers are actively proposing property improvements to the clients you are working with on a recurring basis. Don't let yourself just become an "order-taker" and just expect that your clients will always come to you with improvements they want to be done. You are the expert salesperson and you should propose the work to them as a reminder that you are looking out for any way to make their property stand out. If you aren't offering them solutions, other companies just might.
Backlog
Backlog is all the work that you have sold but not yet started or completed. How far out are jobs scheduled? You don't want the end of your backlog to sneak up on you. If you have the capacity to do jobs in two months, you need to be closing sales now that can fill those openings. Keeping an eye on the backlog helps your team plan ahead, and can help you identify priorities for marketing as Emily talked about last week. As a tip, it's helpful to think about the backlog in terms of both production hours and sales, not just one or the other. A full backlog is also a great way to drive decisions for procrastinating prospects.
Pipeline
Based on your average closing ratio, do you have enough dollars in the pipeline now to hit your revenue goals for 2022? For example, if you need to close and produce another $1 Million before the end of the year, and you traditionally close about 50% of the prospects you have, that means you need a pipeline of about $2 Million. If you don't, it's time to drive more leads and play offense. Nothing beats good old-fashioned hustle for this like increased marketing, direct outreach to past clients, focusing on enhancement revenue, and warm-calling new prospects.
We'll take a deeper dive into the metrics your sales team should be watching, and what to do if you don't like what you're seeing, during our Virtual Sales Bootcamp 2.0 in August. Join Chris, Emily, Marty and me online, we'll give you the final push you need to finish the year strong.
Have a great week!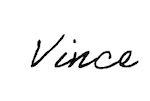 Vince Torchia
Vice President
The Grow Group
Sign Up to Receive our Weekly Great Idea to Your Inbox!